I
ntroduction
Within the "NTH School for Contacts in Nanosystems" four initiatives and projects have been defined. The topics range from theoretical modelling of contacts and interaction effects, via large gap, functionalized semiconductor nanostructures to transport phenomena in quantum dots/graphene.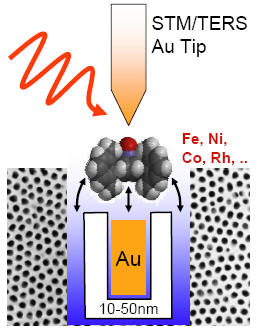 Our project P1 relates to aspects of energy conversion in molecular contacts. For this instance we prepare nanocontacts using self-organized porous templates with Au/Ag wires and molecules in close proximity. Different spectroscopic and real space experimental tools will be used to excite and probe the contact. Theoretical modelling will be performed with state of the art code development. Our work are performed together with Peter Blöchl, Winfried Daum (Clausthal) and Karina Morgenstern, Herbert Pfnür (Hannover), see our activities on nanotemplates, Tip-enhanced spectroscopy and light-matter interaction within the AG Lemmens.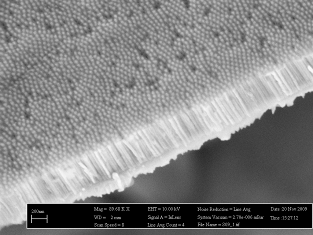 Self-organized and ordered Au nanowires confined in a template
(H.-D. Yan, P. Lemmens, et al.,).
News:
Autumn workshop in 26.-28. November 2010.

First workshop, 28.-29.5. and first summer school, 2.-6.8.2010.

Opening in February 2010

First meeting of the research group, November 2009.

Positive evaluation by the NMWK on 12.03.09 including the positive vote of an international referee board.